Here at T.P.S we provide window cleaning for residential and commercial properties throughout the greater Auckland area. Whether your require a big or small window cleaning in Auckland, Tailored Property Services has got you covered including skylights and those hard to reach windows. We offer a wash and blade dry service, including optional planned cleaning schedules to make sure your windows are clean and clear all year round.
WINDOW CLEANING - FAQ'S
How much does it cost to clean interior windows?
Our services are affordable and completed to a high standard with the quality of our work guaranteed. When we clean your interior windows, cleaning the surroundings and window sills are included in the price. Enquire today for a free quote.
How much does it cost to clean inside and outside windows?
Get a free quote request today for Tailored Property Services to either clean the inside of your windows, the outside of your windows, or both. Cleaning your windows is certainly cheaper than neglecting them and allowing them to deteriorate to the point you are forced to replace them.
What do you use to clean the windows?
We operate a wash and blade dry service on your exterior windows to ensure a spotlessly clean finish, void of any watermarks or imperfections. Not stopping there, we also clean window interiors for gleaming two-sided cleanliness, providing a perfect uninterrupted view inside and out. Included in this service is the cleaning of window surroundings and window sills which makes a huge difference.
Do I have to be home when my windows are cleaned?
No, you do not have to be present when we clean the exterior windows of your home or commercial property. We'll simply arrange a time that works for you to cause the least interruption to your day. We provide all our washing equipment. All we ask is that we have access to an outdoor tap and that all windows are closed to prevent water from entering.
EXTERIOR WINDOW CLEANING
T.P.S can clean your home or business's windows up to three stories high (8-10meters). Window cleaning, along with our exterior soft wash will leave the exterior of your property looking perfect.
Cleaning is completed with a blade dry finish to insure a perfect result without any water marks or imperfections.
---
INTERIOR WINDOW CLEANING
Cleaning the inside of your properties windows will make a huge difference to the look and feel of your home. Our interior window cleaning service also includes a clean of window surrounds and sills. If you haven't cleaned your windows properly for a while get in contact with us and you'll be overwhelmed with the difference clean windows can make to your property.
We can offer a one off clean or set up a scheduled cleaning plan to insure clean windows all year round.
Please get in contact with our team for further information and for a obligation free quotation.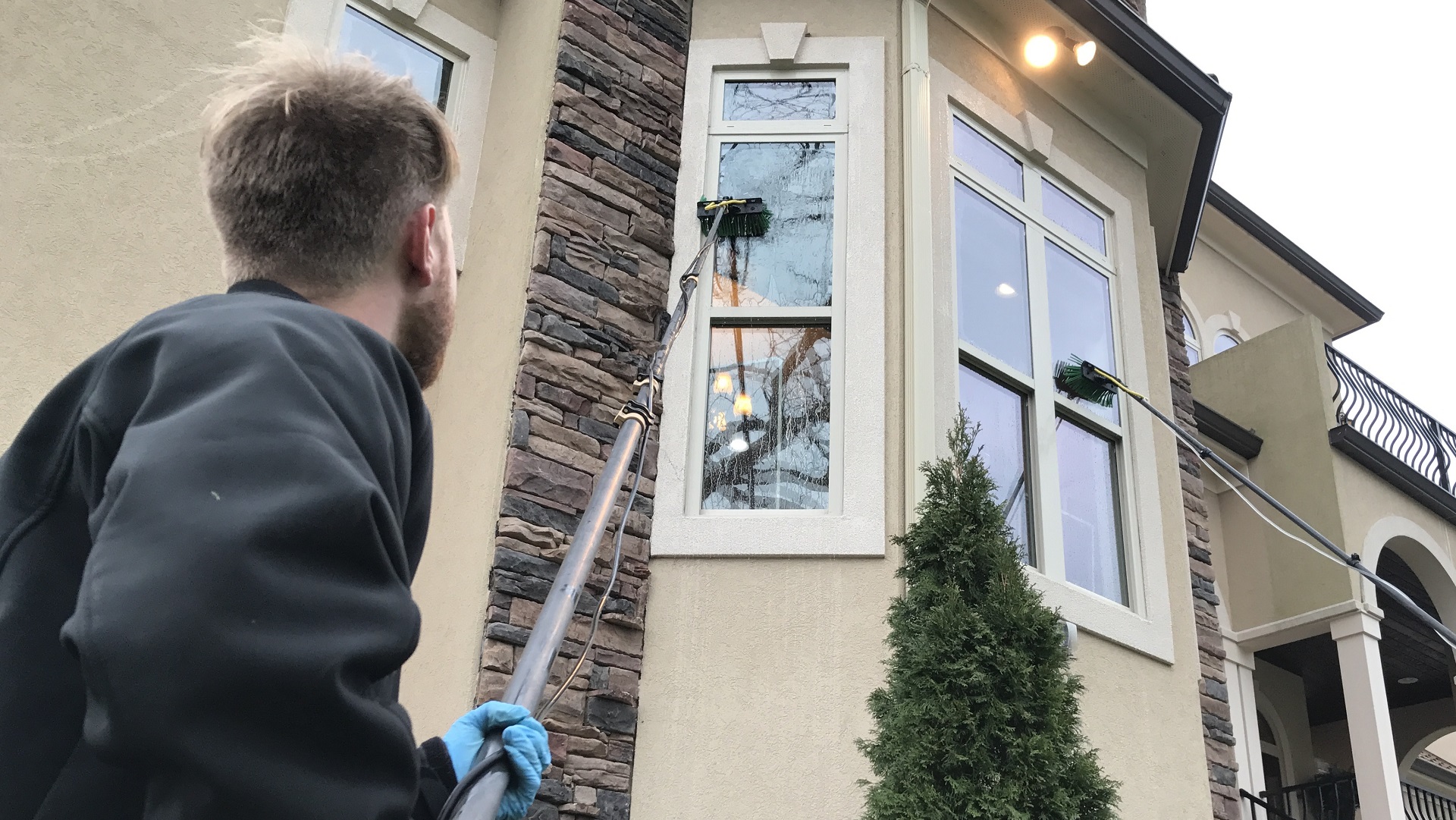 AUCKLAND
WINDOW CLEANING

CLIENTS
---
'The window cleaner showed up on time and completed the job quickly with minimum disruption to my day. Windows looked amazing once he had finished. Would highly recommend this service! A++

Jane Wordley

'TPS arranged for their window cleaner to come around to my home to clean all the hard to reach windows inside and out. Very impressed with their service. Efficient, friendly and affordable – could ask for more. Thanks again guys.

John H.

Just wanted to send a quick email to say how great the two young guys were who came out yesterday. They were on time, polite, friendly and talked me through what they would do and what they found. It's very rare to find any sort of reliable and trustworthy tradesmen these days so when you find good ones like you guys its always a nice surprise.

Alaina. C
KEYS TO A GREAT WINDOW CLEAN
Anyone can clean a window. Achieving a streak free finish however requires technique, knowledge and the right equipment...
No Streaks
Use different strokes on each side of the glass. For example, if you have wiped the exterior glass vertically, try to use horizontal strokes on the interior. This will help ensure streak-free window clean.
Dust Free
Thoroughly clean the dust (with a piece of dry cloth or paper) that has accumulated on the windows your plan to clean. Once wet, dust makes it very difficult to achieve a nice clean window finish.
Cleaning Time
The best time to clean windows is often on a cloudy day. The hot sun can dry out your cleaning solution before you have had a chance to wipe it off. Residual cleaning solution can leave behind unsightly stains and streaks resulting in glass that looks just as bad as when you started.
Equipment
For the best window cleaning results it is imperative that you have the right equipment and cleaning solutions. This is especially important when the windows are in high or difficult to reach places - in this case it is often best to call in the professionals.